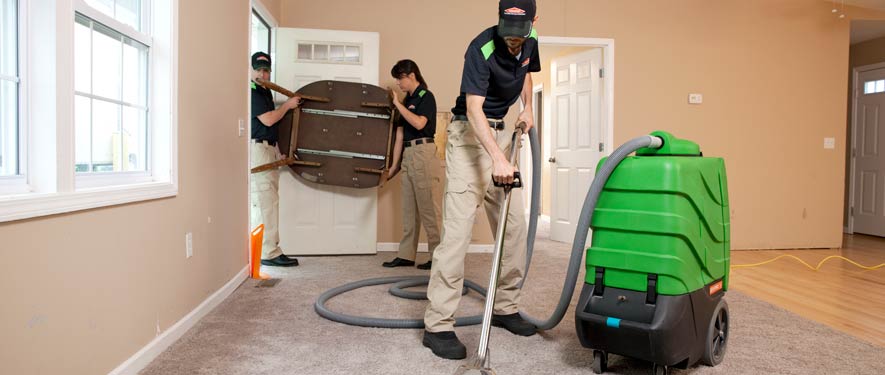 Residential Services
Nationally SERVPRO is known for our work in and around emergency restoration events. When a natural disaster moves through an area, our green trucks and our technicians in green shirts are noticeably at work. But, there is more to what we do at SERVPRO than emergency restoration work, we also provide a variety of residential services.
At the top of this web page our work is summed up in two words: Cleanup & Restoration. Our teams are professionals who restore properties after water and fire damage, but we also specialize in professional cleaning services. Because of our work in restoration, we understand, perhaps more than most, professional cleaning, and we offer these services to our community.
We offer carpet cleaning services, air duct cleaning services, bio-hazard and tragedy cleanup services — among many other things. Explore this site to learn more or call our offices.
24-Hour Emergency Service
Faster to Any-Sized Disaster
Highly Trained Technicians
A Trusted Leader in the Restoration Industry
Locally Owned and Operated
Advanced Restoration and Cleaning Equipment
Residential Restoration Services
Fire, Water, and Mold Restoration are the cornerstones of our business. We are dedicated to being faster to any-sized disaster. Our focus on training ensures we have the expertise and skills needed to promptly restore your property right the first time. Our restoration services include the following:
Residential Cleaning Services
Life happens. Kids spill drinks, pets have accidents, and homes get dirty. We offer cleaning services ranging from air duct cleaning to removing biohazard contaminants. Our residential cleaning services will not only ease the burden of the constant maintenance of your home but will also create a safe,
clean, and comfortable living environment for your family. Our cleaning services include the following: